---
Horses Available for Adoption @ Save the Horses

---
SaveTheHorses' adoption program has placed over 1000 horses into loving, permanent homes since 1998.

Adoption can be one of the most rewarding and wonderful experiences of your life. We have horses that are rideable in all disciplines, as well as non-rideable horses that can fill the much-needed job of "companion," acting as friends for other horses. Here at Save the Horses, we believe that every horse should be loved and valued. At any given time, we have many horses of various breeds, sizes, and ages available for adoption.

Open your heart to a horse from Save the Horses and adopt a partner for life!
---
Adopting a Friend
---
Horses come from may backgrounds and many have special needs. Some are rideable and some are companions. If you have pasture space or a stall and have it in your heart to help a horse, please consider adopting a companion horse who needs love and kindness.

Horses sometimes come from abused circumstances and need to learn to trust humans again. It may be a slow process but the rewards are worth the time. Some horses have been near starvation and need a regular feeding schedule and good hay or grass. Horses have done so much for civilizations all over the world. They let us train them to help us. They have carried our soldiers to war, taken our ancestors across the country, plowed our fields, taught our children about responsibility, helped handicapped riders become equal with other riders, won our races and our hearts.

We cannot let them be slaughtered and turned into 'steak dinner' for foreign countries that eat horse meat!
Help us help them.
---
---
Petfinder

---
Click the button below to see all of our current adoptables listed on Petfinder.

---
Our Favorite Adoptables...

---
Chief (ADOPTED!)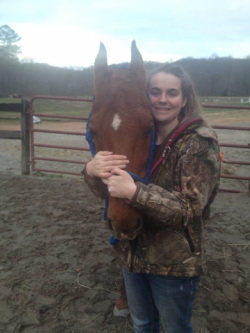 After 3 years of living at SaveTheHorses, Chief was finally adopted. Amber saw that spark in his eye and they fell in love. At this week's 4H Show in Perry, Amber wrote, "Chief did awesome with a blind eye. He only spooked once, but only bc of a sonic boom. Lol.

He did act like a Saddlebred for sure though. We ended up placing 6th, 3rd, and 6th.

" Congratulations! What a great team and lots of love to both."

---
---
Crimson (ADOPTED!)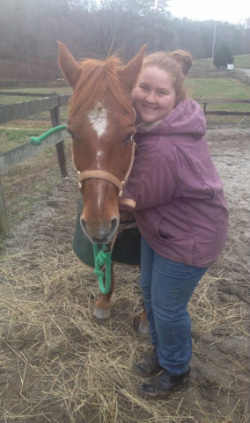 Crimson was at SaveTheHorses for 2 years then the right home came along and Crimson's world changed.

They are a great team and proved it at the 4H show in Perry this week! Crimson and Ashley did awesome. They placed 6 in showmanship, 3rd in there racking class, 2nd in pattern eq class and 4th in saddleseat pleasure.


About Crimson
Crimson is 15 yrs old and around 14.1h. She is a gaited mare, possibly a QH/Walking horse cross. She is very smooth to ride, but will require a rider with experience because her rack is pretty fast.

---
---
Fancy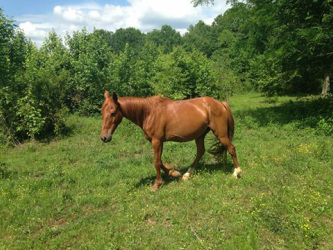 This is Fancy. She is a 4yr old gaited mare that was saved from slaughter. She is a small mare with limited sight in her left eye. She will need to be a companion only. She is shy, most likely from something she experienced in her past.
Fancy is very curious about people and will let you pet her nose and of course she loves treats. If you are looking for a sweet little mare as a pasture mate, please consider giving this little girl a loving home.Contact
adopt@savethehorses.org
---
---
Fred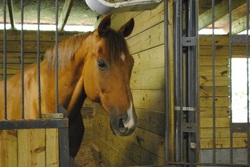 Fred is a handsome Thoroughbred gelding. He needs a stall, and his own person. He is not happy about long or large group turn out either. He has trust issues. He can be lightly ridden as he has an old fracture in his elbow that was not treated properly, but healed now and doesn't cause him pain. He is barefoot with great feet. He is a very sweet boy just needs to have his own special someone to love.
Contact
adopt@savethehorses.org
---
---
Gentleman Jack (SPONSORED)

Congratulations. Gentleman Jack has been sponsored by the McCarthey family!

Gentleman Jack came to STH from animal control. He is about 15 years old. He is in good condition and is learning to get along with geldings. He was a stallion but we had him gelded. Social skills were lacking but he is the low man in the herd. He leads, loads, stands for farrier all with no problem so we think he was well trained. He is an Arabian.


---
---
Godiva (New!)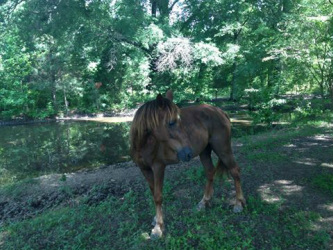 Godiva is still looking for a forever home. She is a 9yr old gaited mare, that is around 13.3h tall. She does ride, but will require an experienced small adult or child rider. She is a little shy in the pasture, but has perfect ground manners when haltered and on lead.
Contact
adopt@savethehorses.org
---
---
Levi (ADOPTED!)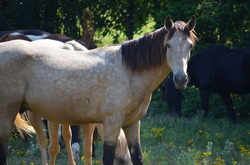 This handsome boy loves trail riding. He needs to learn to trailer load though. Owner off to college and can't afford to keep and pay school expenses. He will be a great horse for the right family who will love him forever.


---
---
Olive (ADOPTED!)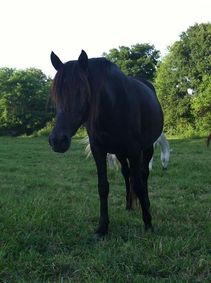 We can only imagine what Olive has been through in her life. She was bought at a TN horse auction ready to have a foal. She was worthless to everyone because she is afraid and mistrusting of humans so she was going to be sent to slaughter. We saw her as a beautiful mare full of fear. She has been living peacefully at our North Georgia pasture for over a year. We feel it is now time for her to find a loving person who will patiently show her the kindness and love. She needs a special person who appreciates the honor of caring for a horse. We don't know if she was every trained to ride, and we didn't care when we bought her at the auction. We wanted to save her life.





---
---
Sprinkles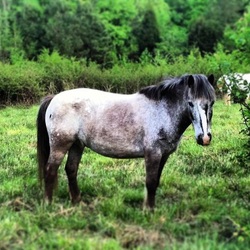 Sprinkles is a 15 yr old pony that is available for adoption. He was mistreated in the past, so he is a little unsure of people's intentions at first. Once you have him on lead, he will go anywhere you want to lead him. He is around 12.2h and very cute. With the right person, he would learn to be confident and be a rideable pony for the gentle child.
He'd be a great companion for any horse. He gets along with mares and geldings, big and small and is an easy keeper.
Contact:
adopt@savethehorses.org
---
---
Sunday Spice (ADOPTED!)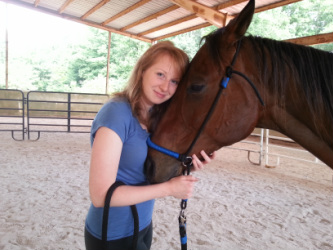 Congrats to Julie on her adoption of Sunday Spice.

About Sunday Spice
Sunday Spice is a handsome 8 year old 16 hand Thoroughbred gelding. He is an OTTB, or off-the-track Thoroughbred. Sunday Spice raced but wasn't happy, so his racing career was short-lived. He has been adopted from Save the Horses multiple times in his young life- we like to say it just took some time for him to find the right home.

Cheryl always says the horse chooses the person, and that's just how it happened. He came back to the rescue, malnourished and neglected... Julie was there that day to welcome him home. She saw it in his eye, that special connection... Julie and "Sunday" are now quickly becoming a great team, building trust every day. She is so happy she can be his person, friend, and mom- and we all think he knows he found his family, for real this time!

---
---
Make a Difference!
Making a difference in the lives of our horses and for the chance to make a difference in the lives of many more to come with your tax deductible gift only takes a moment by clicking the donate button below. Thank you for the support of Save the Horses.

---
---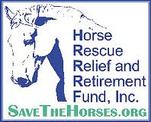 Save the Horses (Horse Rescue Relief And Retirement Fund, Inc
)
The Horse Rescue, Relief & Retirement Fund is a 501(c)(3) and all donations are tax deductible. TAX ID: 58-2479748
1768 Newt Green Road, Cumming, GA 30028 ~ 770.886.5419
www.SaveTheHorses.org
~ email:
info@savethehorses.org
---
---