---
Meet Me At The Animal Rescue Fair!
---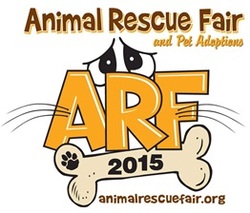 The 15th Annual Animal Rescue Fair (ARF) provides a unique opportunity where nearly 3,000 new and existing pet owners are in one place. Attendees will come to meet over 50 rescue groups and humane societies who will bring their pets available for adoption. They will stay to shop, watch agility contests, participate in our pet parade and the pet costume contest, receive pet education and also visit vendors and SHOP, SHOP, SHOP!.

This is an ideal opportunity for you to reach this market (of pet owners and soon to be owners and families) and showcase your product or service.

---
---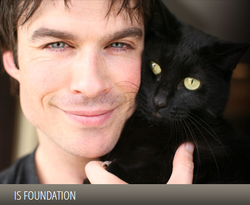 Extra Promotion
Plus, this event will be heavily promoted via major media. In fact, the star of the CW network's, "Vampire Diaries," Ian Somerhalder, who is also an animal activist and founder of an animal charity called IS Foundation, has just signed on to sponsor our event, which will give us even more media attention.

---
---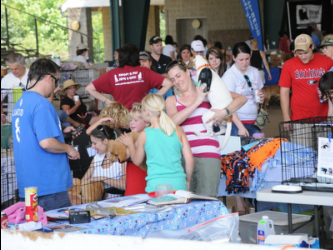 Vendor Booths Available
We would love for you to be a Vendor at our event. The booth cost is $100.

Or, if you choose, you can gain exposure by:

~Raffle: Providing a Raffle prize worth $25 or more.

~Goodie Bags: Providing 100 product samples, gift certificates, coupons, etc for our goodie bags. These are provided to the first 100 entrants in our adopted dog parade.

---
---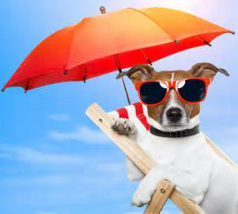 Covered Arena Location
PLUS, the Animal Rescue Fair (ARF) will be held under a covered arena at Wills Park Equestrian Center in Alpharetta, GA, so you will be safe from the elements.
---
---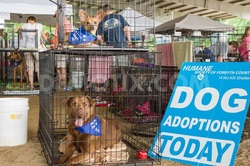 Proceeds Benefit Homeless Animals
All proceeds benefit
SavetheHorses
and
Canine Adoption Network
(both 501c3's) who work hard to protect animals from abuse, starvation and neglect, and who currently provide feed, shelter and medical care for over 100 rescued animals.
Also the proceeds will be used to educate the public on homeless pets.
---
---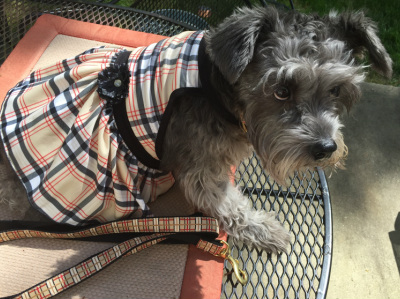 ---
---
Animal Rescue Fair
~June 7, 2015 * 12p-5pm ~
Wills Park Equestrian Center, Alpharetta, GA (under a covered arena)
---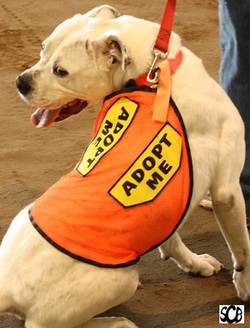 ARF is a Mega Pet Adoption where over 50 rescue organizations and humane societies bring out their adoptable pets (dogs, cats, horses, goats, etc.) to meet over 3,000 attendees that are searching for that special friend.
The event is free to attendees (free parking). We know you will be engaged by our rescues, vendors, food, shopping, and many other fun activities such as face painting and watching dog agility, horse riding, adopted dog parade, and other events---as well as meeting all the animals including dogs, cats, rabbits, goats, horses, etc. (We have even had llama's in the past!). This is a perfect family event for moms, dads and the kids--whatever age.
All proceeds benefit
SavetheHorses
(
www.savethehorses.org
) and
Canine Adoption Network
(
www.canineadoptionnetwork.org
),
both 501c3 organizations that work tirelessly to protect animals from abuse, starvation and neglect
.
In addition, proceeds will be used to educate the public about unwanted and homeless pets.

Admission is Free, but a donation of a bag of pet food (dog, cat, horse) for Daffy's Pet Soup Kitchen and Fido's Soup Kitchen who provide pet food and supplies to those in need during these difficult economic times. Our goal is to help families keep their pets rather than give them away or take them to animal control because of lack of food. We believe the best place for the pet is with its family and the best thing for the family is to keep their faithful companion.
---
---

The event is sponsored in part by the
Ian Somerhalder Foundation
which is a charity founded by the CW's
Vampire Diaries
star and animal activist, Ian Somerhalder.
---
---
---
Make a Difference!
Making a difference in the lives of our horses and for the chance to make a difference in the lives of many more to come with your tax deductible gift only takes a moment by clicking the donate button below. Thank you for the support of Save the Horses.

---
---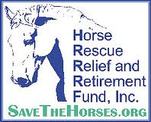 Save the Horses (Horse Rescue Relief And Retirement Fund, Inc
)
The Horse Rescue, Relief & Retirement Fund is a 501(c)(3) and all donations are tax deductible. TAX ID: 58-2479748
1768 Newt Green Road, Cumming, GA 30028 ~ 770.886.5419
www.SaveTheHorses.org
~ email:
info@savethehorses.org
---
---