---
Barn Buddy Program of GA - Open House
Spreading awareness of the powerful impact a connection with a horse can have for a foster/adopted child.

---
Barn Buddy Program Open House
Saturday January 17th,
1:00-4:00 pm,
Save the Horses
1768 Newt Green Road, Cumming, GA 30028
---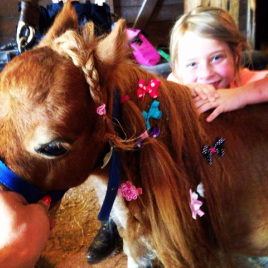 The Barn Buddy Program of GA would like to invite you to our Open House on January 17th at 1 pm!

Whether you are a foster or adopted child, the parent of foster or adopted children, an agency that facilitates foster or adopted relationships, or someone interested in learning more, please come join us!
---
---
Activities include:

• Meet the Barn Buddy Horses
• Tour the Farm
• Visit the Petting Zoo
• Have Your Picture Taken with a Miniature Horse
• Cookie Decoration
• Horse-related games, and more!
---
About the Barn Buddy Program
---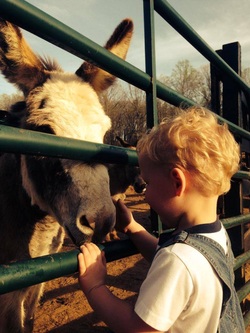 A barn is a sanctuary in the unsettled world of a foster or adopted child. The Barn Buddy Program's mission is to facilitate special connections between rescued horses and children that have been adopted or are currently in foster care, in a physically and emotionally safe environment. The Barn Buddy Program is located at Save the Horses, where horses are being rescued, nursed back to health, worked with and eventually adopted out to loving homes. This environment allows for children to develop a bond with an animal they can relate to, while making meaning of their own foster/adoption story.
For more information click
here
.
Follow us on
Facebook.
---
---
About Save the Horses
---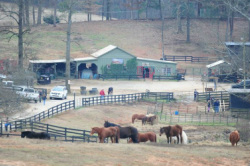 SaveTheHorses was created to address the urgent need for rescue services and equine public education. We are an all-volunteer organization, operating solely on the donations given generosity of compassionate and caring people.
---
---
Make a Difference!
Making a difference in the lives of our horses and for the chance to make a difference in the lives of many more to come with your tax deductible gift only takes a moment by clicking the donate button below. Thank you for the support of Save the Horses.

---
---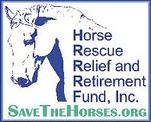 Save the Horses (Horse Rescue Relief And Retirement Fund, Inc
)
The Horse Rescue, Relief & Retirement Fund is a 501(c)(3) and all donations are tax deductible. TAX ID: 58-2479748
1768 Newt Green Road, Cumming, GA 30028 ~ 770.886.5419
www.SaveTheHorses.org
~ email:
info@savethehorses.org
---
---
OUR SPONSORS:
---