---
Boys & Girl Scout Projects @ Save the Horses

---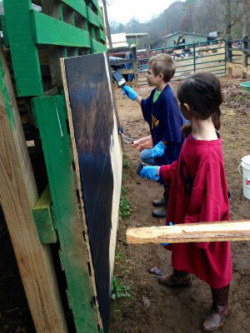 Save the Horses has projects for all levels of Scouts!
Let us help you work on your Boy Scout Badges or Girl Scout Awards!
We are a non-profit organization - 501(c)(3), and have project opportunities in the following areas:
Painting

Building/Carpentry

Gardening

Landscaping

Decorating

Bake Sales

Special Events

Fundraising

Promoting Awareness
---
---
A Big Thank You!!!
---
In the last two years, Scouts have built:
Bravo's run in

Indigo's run-in

The mini's run-in/ attached to main barn

Gentleman Jack's run-in that is attached to Luke, Duke, Blaze, and Cowboy's barn

Alivie's run in

... and a scout is currently fundraising in order to redo Faith's run in (to double it's size and make it much safer for the horses).

We are so very grateful for your help!
---
Girl & Boy Scouts - How to Volunteer

---
Girl and Boy Scout Troops, etc. may apply to volunteer for a day project.
For more information contact Lisa at:
scouts@savethehorses.org
---
Gallery
---
---
Make a Difference!
Making a difference in the lives of our horses and for the chance to make a difference in the lives of many more to come with your tax deductible gift only takes a moment by clicking the donate button below. Thank you for the support of Save the Horses.

---
---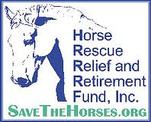 Save the Horses (Horse Rescue Relief And Retirement Fund, Inc
)
The Horse Rescue, Relief & Retirement Fund is a 501(c)(3) and all donations are tax deductible. TAX ID: 58-2479748
1768 Newt Green Road, Cumming, GA 30028 ~ 770.886.5419
www.SaveTheHorses.org
~ email:
info@savethehorses.org
---
---