---
Corporate Sponsors @ Save The Horses

---

Conklin Fastrack
The performance and health of your livestock is dependent upon the proper balance of digestive tract bacteria. Newborn animals and newly-hatched birds enter the world with a sterile digestive tract, which is quickly populated with health-promoting bacteria and the much quicker growing, pathogenic bacteria and viruses. Unfortunately, feed and environmental changes, birthing/laying, weaning, medication and transporting, among other common management practices alter the intestinal environment in ways that favor the disease-causing organisms of animals and birds of any age.

The Answer: Fastrack® Direct-fed Microbials — The Natural Way

D.L. Andrews (Deb)
770-855-6225
S.E. AG Enterprises
---
---

We are a full service horse blanket wash, repair and waterproofing company. We have been in business since 1993. We were one of the first in the country. I am currently servicing Georgia, Alabama and Tennessee.
We happily clean over 3000 blankets per year
. We definitely know blankets!
Web: http://www.horseauthority.net/index.html
Email:
horseauthority@yahoo.com
Phone:
770-887-8863
---
---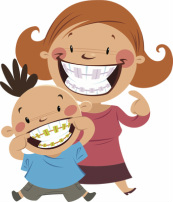 Couch Orthodontics
Dr. Max Couch of Couch Orthodontics, will
donate $250
to STH for every full set of braces that is a direct participant in SavetheHorses, or who was referred by someone from STH!!!
Couch Orthodontics
203 Pirkle Ferry Rd,
Cumming, GA
(770) 887-3258
http://www.couchorthodontics.com/
info@couchorthodontics.com
Thank you Dr. Couch!
---
---
Regular Events @ Save the Horses

---
Volunteer Orientation
Learn how to volunteer at Save the Horses


The Second Saturday of every month at 9am
volunteer@savethehorses.org

Open House
Come out and tour the farm


The Second Sunday of every month at 1p to 4p
openhouse@savethehorses.org

Field Trips
Groups can tour our farm and meet and hear about all the animals. The tour includes feeding animals in our petting zoo, grooming dwarfs, a scavenger hunt, and more.

Click the 'Learn More' button for details.
fieldtrip@savethehorses.org

Birthday Pony Party
Plan your child's birthday party at the Save the Horses farm in Cumming.

Click the 'Learn More' button for details.
ponyparty@savethehorses.org

---
Make a Difference!
Making a difference in the lives of our horses and for the chance to make a difference in the lives of many more to come with your tax deductible gift only takes a moment by clicking the donate button below. Thank you for the support of Save the Horses.

---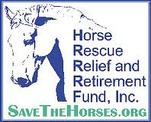 Save the Horses (Horse Rescue Relief And Retirement Fund, Inc
)
The Horse Rescue, Relief & Retirement Fund is a 501(c)(3) and all donations are tax deductible. TAX ID: 58-2479748
1768 Newt Green Road, Cumming, GA 30028 ~ 770.886.5419
www.SaveTheHorses.org
~ email:
info@savethehorses.org
---