The Save the Horses Thrift Store is Coming!
We are not officially open yet but you are welcome to take a sneak peak during Hay Day.
October 17, 2015 between 11a to 4p.
Cottage Location: Across the street from Save the Horses Rescue
1731 Newt Green Road, Cumming, GA 30028
---
DO NOT BRING DONATIONS
TO THE STORE OR TO THE RESCUE!

Due to space limitations, we are unable to accept all donations at this time.
If you have items you would like to donate, please contact us first.
via email:
thecottage@savethehorses.org
via phone:
Debbie (770) 377-4941
.
---
Bargains for you…
food and medicine for the horses!

All proceeds benefit Save the Horses


STH's Thrift Shop features gently used or new merchandise for re-sale. Our supply is dependent upon donations from generous individuals. The revenue generated from donations provides food and medical care for nearly 100 rescued animals in our care and the many additional animals that are rescued daily.
Store Merchandise
Merchandise includes gently used clothing, accessories, home décor, furniture, kitchen items, appliances, art & other collectibles, and also equine clothing, boots, blankets, tack and so much more! Our inventory will be updated regularly so check back regularly for new items.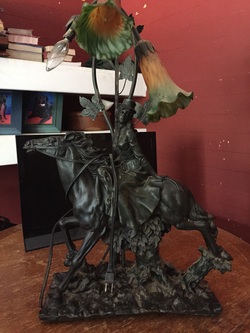 Donations that we will gladly accept:Gently used…All items must be cleaned and in good condition.
Clothing

Equestrian clothing, tack, horse blankets and accessories

Shoes

Jewelry

Handbags, scarves & accessories

Home decor, dishes, glassware, artwork

Furniture

Small kitchen appliances (working condition)

TVs/Computers (working condition)

Books about equine, animal nutrition or rescue subjects

CDs and DVDs

Bed Linens and towels (no bed pillows please)

Pet products and accessories

Current year computer/accessory models

Electronics (TVs, DVD & VHS players in working order)

Antiques and collectibles
---
---
Donations that we cannot accept:
Any items with water damage, mold or mildew!

Bed pillows

Personal undergarments

Helmets

Cribs or playpens

Mattresses or futons

Books (not referenced above)

Broken or incomplete items

Recalled products

Hazardous materials of any kind
---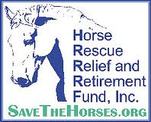 Save the Horses (Horse Rescue Relief And Retirement Fund, Inc
)
The Horse Rescue, Relief & Retirement Fund is a 501(c)(3) and all donations are tax deductible. TAX ID: 58-2479748
1768 Newt Green Road, Cumming, GA 30028 ~ 770.886.5419
www.SaveTheHorses.org
~ email:
info@savethehorses.org
---