---
Deck the Stalls 2015 - Photo Fundraiser
---
Sydney Watson Has Started a Movement!
If you have been to the rescue - you have probably met Sydney Watson. At only 10 years old she is among one of our many hard working volunteers.

Sydney is also a budding photographer and has graciously decided to share some of her precious photos for sale as a fundraiser for the rescue. All pictures come in a lovely frame and 100% of the revenue generated supports the rescue. Thank you so much Sydney for your generosity.

Below are the beautiful photos.

Rhonda: "Sydney is so excited. She's a wonderful photographer. There's nothing like seeing the world of horses through the eyes of a child. The photo prices are negotiable - but 100% of it goes to the rescue! This place has given us so much - it's the very least we can do to give back. Sydney is available if purchasers would like her to sign the photo/matting."
---
How to Purchase a Picture
Click on the grid below. Click on a picture to view (use the arrows on the picture to scroll through). Feel free to add comments. Click the DONATE button for the photo you would like to purchase.

NOTE: Add the title of the picture in the special instruction area within Paypal. You can pick up your photo at Deck the Stalls on Sunday December 13 between 12p to 4p or we will arrange a time for you to pick up the photo at Save the Horses in Cumming, GA.
---
---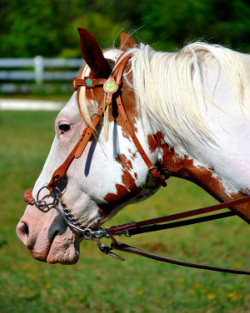 Add Your Own Pictures to The GRID
S
ydney's thoughtfulness got us thinking...we are sure that there are other volunteers that have touching photos that they would like to share. If you do, please post your pictures here for sale. 100% of the revenue generated will go towards savethehorses.org.
To post your photo for sale, please provide the following information in your post:


Title of photo:
Size of photo:
Type of frame:
Price:
Your name:
Your email or phone number:
Thank you so much for your continued support of the rescue!
---
---
Purchase Photos and/or Add Your Photos
For Sale Here
(Sale ends December 23, 2015)
---
---
Make a Difference!
Making a difference in the lives of our horses and for the chance to make a difference in the lives of many more to come with your tax deductible gift only takes a moment by clicking the donate button below. Thank you for the support of Save the Horses.

---
---

Save the Horses (Horse Rescue Relief And Retirement Fund, Inc
)
The Horse Rescue, Relief & Retirement Fund is a 501(c)(3) and all donations are tax deductible. TAX ID: 58-2479748
1768 Newt Green Road, Cumming, GA 30028 ~ 770.886.5419
www.SaveTheHorses.org
~ email:
info@savethehorses.org
---
---