---
Dr. Cross

---

Though you may not know Dr Cross by name, he has saved hundreds of horses, mares and foals, who may have been exposed to infected fescue grass. His nutraceutical patent, Domperidone, has been a blessing to all horse lovers and saved countless lives. He was a blessing to horses and those who love them.




Dee Lewis Cross, PhD

CENTRAL, S.C.
In sure and certain hope of resurrection, Dee Lewis Cross, PhD, age 68, of Central, SC passed away peacefully on August 2, 2014 at his home after a 10-month battle with pancreatic cancer. Dee was born January 15, 1946 in Albany, KY to Bruce and Hazel Cross and was raised near Pembroke, KY with his 4 siblings. He attended Austin Peay State University and the University of Kentucky, where he earned a PhD. He was a professor of Animal Nutrition at Clemson University for over 30 years and at the same time raised registered Simmental beef cattle.
Dr. Cross earned several patents for the use of domperidone, which treats a condition in pregnant mares and allows them to deliver healthy foals. He also formed Equitox, Inc., which sold Equidone and animal nutraceuticals. Dee loved flying, golf, Clemson athletics, telling a good story and having a good laugh, and driving tractors around his farm. Dee was a member of Clemson United Methodist Church. He is survived by his wife Cyd Helms Cross of Central, SC, daughter Deena Cross Flessas (Daniel) of Charleston, SC, and son Bruce Galen Cross (Fran) of Charleston, SC.
Also surviving are his former wife Betty Jo Cross of Charleston, SC, his grandchildren, Lauren Frances Cross, Benjamin Wesley Flessas, Anna Marie Cross, and Madeleine Amelia Flessas, as well as his siblings Max Earl Cross of Sopchoppy, FL, Barbara Ann Price of Cadiz, KY, Mary Ruth Cross of Franklin, TN, and many nieces and nephews. He is predeceased by his parents and his brother Jack Edward Cross. A Service of Death and Resurrection will be held on Saturday, August 8, at 2:00pm at Clemson United Methodist Church, in Clemson, SC.
Memorials may be sent in memory of Dee to Clemson United Methodist Church, P.O. Box 590, Clemson, SC, 29633 or to Save the Horses, 1768 Newt Green Road, Cumming, GA 30028 or online at
www.SaveTheHorses.org
. Cremation Society of South Carolina - See more at: http://www.legacy.com/obituaries/independentmail/obituary.aspx?n=dee-lewis-cross&pid=171950908&fhid=5704#sthash.C8uwmbEV.dpuf
---
---
OUR SPONSORS:
---
Make a Difference!
Making a difference in the lives of our horses and for the chance to make a difference in the lives of many more to come with your tax deductible gift only takes a moment by clicking the donate button below. Thank you for the support of Save the Horses.

---
---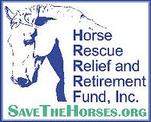 Save the Horses (Horse Rescue Relief And Retirement Fund, Inc .
)
The Horse Rescue, Relief & Retirement Fund is a 501(c)(3) and all donations are tax deductible. TAX ID: 58-2479748
1768 Newt Green Road, Cumming, GA 30028 ~ 770.886.5419
www.SaveTheHorses.org
~ email:
info@savethehorses.org
---
---