---
Upcoming Events @ Save the Horses

---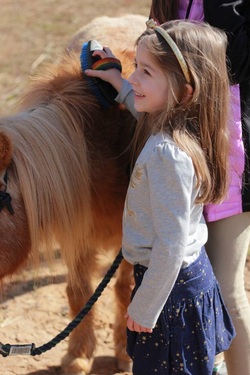 SaveTheHorses is a volunteer run organization that receives no governmental funding. We rely solely on donations, fundraising events and the occasional grant to meet the many needs of horses coming into our care.
100% of all proceeds from fundraising efforts goes directly to the daily care of our horses. Please support the horses by attending an event or
volunteering
. If not, please consider contributing a financial
donation
.
If you have any questions, email us @
events@savethehorses.org
.
Thank you for your support.
---
---
Click the image below to check out our upcoming events
and volunteer opportunities.

---
Help Needed!

If you have experience planning events and or fundraising or graphic/web design. Contact us. We would love to have your expertise. Email Lisa at:
fundraising@savethehorses.org.
---
Regular Events @ Save the Horses

Open House
All are welcome to tour the farm and meet the horses during our Open House. Free admission (donations appreciated).

Field Trips
Groups can tour our farm and meet and hear about all the animals. The tour includes feeding animals in our petting zoo, grooming dwarfs, a scavenger hunt, and more.
Birthday Pony Party
Plan your child's birthday party at the Save the Horses farm in Cumming.
---
Video Clips
---
---
Make a Difference!
Making a difference in the lives of our horses and for the chance to make a difference in the lives of many more to come with your tax deductible gift only takes a moment by clicking the donate button below. Thank you for the support of Save the Horses.

---
Save the Horses (Horse Rescue Relief And Retirement Fund, Inc
)
The Horse Rescue, Relief & Retirement Fund is a 501(c)(3) and all donations are tax deductible. TAX ID: 58-2479748
Mailing address: P.O. Box 1123, Ball Ground, GA 30107.
Farm: 1768 Newt Green Road, Cumming, GA 30028 ~ 770.886.5419
www.SaveTheHorses.org
~ email:
info@savethehorses.org
---
---