---
Please Sponsor Me!: Skydive for the Horses:
---
Hello Family, Friends and Colleagues;
On August 16, 2014 I plan to jump out of a plane at 14,000 feet! With a professional instructor of course.
I am doing this not only to fulfill a personal achievement but also to raise as much money as possible for an amazing rescue called
Save the Horses
.
Based in Cumming, GA, Save the Horses currently cares for 90 horses that have been abused, abandoned or neglected and the rescue desperately needs money for feed, hay and to provide much needed medical care for them.
Please sponsor my skydive.
ANY money you can donate is very much appreciated and makes all the difference. If I can raise at least $500, I will get to skydive for free!
To donate: Please look for my name and click the Paypal donation button below.
Please note that this money goes directly to Save The Horses' Paypal account.

Thank you very much!

I will follow up and let you know about my experience after my jump.
---
---
Our Wonderful Sky Jumpers!
---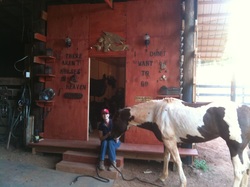 Donna H.
Amount Raised: $500.00
I'm Donna and I've chosen to become a $kyDiving Crusader for several reasons. First, Save the Horses is a legitimate operation and does so much more to help horses than I can do alone. I am one more small shoulder to the wheel. Second, I've always loved horses. From the time I was tall enough to reach the A-bar on my swingset, I strapped a bed pillow to it using one of my daddy's belts and rode that! I bandaged that "horse's" legs with strips of cleaning rags. I fed it grass (which it never really ate.) Now, 60, I still love horses. I have 5; one is a rescue who lost her eye as a foal. She has a forever home here. Another just turned 30. She's been with me since she was 8 months old. The Bible tells of "spiritual gifts." I believe mine if that of mercy. Is yours the gift of giving? Please open your heart to these precious, sentient beings. We are all stewards. Thank you so much.

---
Please Sponsor Donna...
Make sure to add "Skydive Donna" in the special instructions box within Paypal.
Thank you for your generosity.

---
Erica M.
Amount Raised: $220.00
Hello! My name is Erica and I have been volunteering for Save the Horses for a few years now over the summers.

I have a lot of experience with animals. They are my life! I am currently a Pre-veterinary student going to Berry College.
I look forward to being able to volunteer my services when I become a veterinarian at rescues like Save the Horses.
I am one of six with four sisters and one brother. I am the second oldest.

I have a dog who is currently 11 years old. He is a toy poodle mix that my family rescued. He was a victim of abuse and the first few years we had him were very difficult. To this day he still has anxiety problems and even gets panic attacks.
Sometimes I find him shaking under a chair or hiding in the corner. It is really upsetting and hard to calm him down.
He has improved a lot since we welcomed him into our family and he has a very happy life with us.

I started volunteering for Save the Horses in high school. I used to ride horses for a very long time but my family could no longer afford it. However, I missed just being around horses. My mother discovered Save the Horses and I grew to love volunteering and working with animals.

I love volunteering for Save the Horses and this is the first time that I will actually be fundraising for it! I am super excited to get this chance to go skydiving!

Save the Horses is a very amazing organization that runs only on donations.
Any money donated will definitely be put to great use in taking care of these wonderful animals.
Every little bit counts!

"For it is in giving that we receive." (St. Francis of Assisi)

---
Please Sponsor Erica...
Make sure to add "Skydive Erica" in the special instructions box within Paypal.
Thank you so much for your generosity.

---
Kirsten B.
Amount Raised: $
Kirsten here and I am so glad there are organizations like these for the larger animals that need human help. If I could take care of all the abandoned and neglected animals other people discard, I would. I have 5 dogs, mixed breeds and a purebred black German Shepherd that all needed a much loved home and lots of room to run.

I used to volunteer at a city zoo working in the children's zoo area that offered hands-on experience with various animals to help educate children and their parents on the importance of protecting creatures great and small. I worked on the pony trail sharing my love of animals with children, helping them understand these large creatures, sharing with them the care and love they need, just like kids need. I was also a walker and enjoyed helping children smile and keep the ponies active.

Every day I see dogs and cats with no place to go when their human family will not, do not want to, or are not able to, care for them any longer. I know there are so many organizations trying to take in as many unwanted animals as they can, but it seems there are more animals needing help than there is help for the animals. But the larger the animal, the less help there seems to be available.

Save the Horses does the best it can to rescue and rehab horses, and when I realized it is made up of all volunteers, I signed up for the Orientation (just recently!). Seeing all the horses and the people who love them and care they give them, I knew that I had to offer my own time and love to help these beautiful creatures.

The people spend so much of their own time without any other reward other than the satisfaction of helping another living creature live a better life than the day before. I want to be a part of that.

If I have the ability to help one horse just feel loved, I will do just that.

---
Please Sponsor Kirsten...
Make sure to add "Skydive Kirsten" in the special instructions box within Paypal.
Thank you so much for your generosity.

---
Lauren C.
Amount Raised: $25.00
Horses have always held my heart. They have a special majestic and radiance about them. Giving is receiving! Helping unwanted/abandoned/abused animals is important to me! Savethehorses rescues and rehabilitates these animals and gives them compassionate and loving homes.

I'd like to skydive to prove fear wrong and to have an amazing once-in-a-lifetime experience!

Dream as if you'll live forever. Live as if you'll die today. James Dean

---
Please Sponsor Lauren...
Make sure to add "Skydive Lauren" in the special instructions box within Paypal.
Thank you...you are awesome!

---
Mele M.
Amount Raised: $360.00
I am a Barefoot Practitioner working in the metro Atlanta area. I have had horses most of my life and have always tried to help animals in need. All of my dogs are strays or rescues and I have had the pleasure of adopting several Mustangs from Nevada. I work with several rescues in the area trimming for free as well as offering my services to horses in need that are still with the owners. I don't have a place to be able to rescue any horses so I try to provide my services for free to existing rescues so that they can spend that money on other things or more horses needing help. I think this is a great fund raiser for STH and hope we can make it a success.
Mele Miller
Hoof Harmony 678-662-8965

---
Please Sponsor Mele...
Make sure to add "Skydive Mele" in the special instructions box within Paypal.
Thank you...you are awesome!

---
Michael S.
Amount Raised: $40.00
For more than 10 years, my wife has been engaging in volunteer work with animals, fostering for local city shelters and rescues, going out to the farm to work with the animals, and I've always been a staunch supporter and have helped quite a bit along the way.

We've since moved to far away to help any more at the rescue, physically, though we still volunteer locally, so when this fundraiser to help Save The Horses came along I "JUMPED" (pun intended) at the chance to help, as this is a welcome opportunity to continue to support this worthy cause.

The rescue runs purely on public donations and volunteer efforts, every cent goes to medical care, food, and training of the animals in their care.

---
Please Sponsor Michael...
Make sure to add "Skydive Michael" in the special instructions box within Paypal.
Thank you...you are awesome!

---
Sara W.
Amount Raised: $501.00
Hello everyone my name is Sara Wellborn and I am a very new volunteer, less than 2 months, with no prior horse experience. I cannot begin to explain what this experience has given me!!!! I was looking to fill my time this summer with some memorable events, meet new people, new experiences and boy did I get all of that at one place!!! From the beginning everyone has warmly welcomed me into the Save the Horses family. I've been provided with some training by fellow lead volunteers and have had the opportunity to work field trips and birthday parties.

I rescued my dog last year from a group in Tennessee and I couldn't have asked for a better companion and transition into my new life and place. The joy and love she has given me is something completely different from owning from a puppy to adult. The overwhelming blessing and joy have made me want to provide that same experience to others. Assisting abandoned, abused and forgotten animals from a horrific background to an adoptable state melts my heart. To be able give someone what was given to me is yet another blessing and reminder of the relationship I have with my rescue.

Save the Horses has given so much peace, calmness and serenity to my life. In addition to the spiritual aspect, it has given me a new outlook on things showing you there's no need for an extreme lavish lifestyle. Just to be appreciative of what you do have and the struggles you don't have that others around you do.

I can't wait to continue working with these amazing creatures and family. I hope to assist a rescue one day to see where it all begins before we step in to shower them with love and nurture them back to an adoptable state.

---
Please Sponsor Sara...
Make sure to add "Skydive Sara" in the special instructions box within Paypal.
Thank you...you are awesome!

---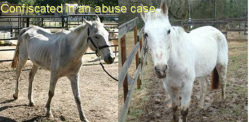 Horse Rescue Relief And Retirement Fund, Inc.
Save the Horses was created to address the urgent need for rescue services and equine public education. We receive no government funding. We are an all-volunteer organization, operating solely on the donations given generosity of compassionate and caring people.


The Horse Rescue, Relief & Retirement Fund is a 501(c)(3) and all donations are tax deductible.
TAX ID: 58-2479748

---
---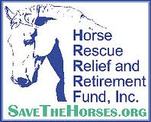 Save the Horses (Horse Rescue Relief And Retirement Fund, Inc
)
The Horse Rescue, Relief & Retirement Fund is a 501(c)(3) and all donations are tax deductible. TAX ID: 58-2479748
1768 Newt Green Road, Cumming, GA 30028 ~ 770.886.5419
www.SaveTheHorses.org
~ email:
info@savethehorses.org
---
---
---