---
Field Trips @ Save the Horses

---
Educational Field Trips @ Save the Horses are engaging sessions for children of all ages.
Come and visit the rescue with your school or organization and learn about the history of the farm and some of the animals that live there. You will also be able to meet and interact with our horses and petting zoo animals. You will find that this outside class room setting is fun and very educational.

You and your family, school functions, YMCA, Girl/Boy Scouts, pre-schools, home schoolers, preschools, private schools, public schools, church groups, camps, boys & girls clubs, and other organizations will find our educational field trips a peaceful and fun experience!
100% of proceeds will benefit our rescued horses and animals.
Email us @:
fieldtrip@savethehorses.org
---
Horse Rescue Tour & Education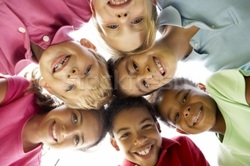 Includes: Tour & education, feeding petting zoo animals, grooming dwarfs, scavenger hunt and more.
Minimum: 15 people, Maximum: 30
Donation: $7.00 per person (under 3 years old, free)
Tour time: 2 hours
Lunch: Bring your own lunch (eat under a covered Pavilion)

To schedule a trip or for more information, please fill out the following form.
To contact us, email fieldtrip@savethehorses.org or call Kathy at 678-457-0802.

---
---
Request Form: Field Trips @ Save the Horses
---
---
Field Trip Gallery

---
---
Regular Events @ Save the Horses

---
Volunteer Orientation
Learn how to volunteer at Save the Horses


The Second Saturday of every month at 9am
volunteer@savethehorses.org

Open House
Come out and tour the farm


The Second Sunday of every month at 11am
info@savethehorses.org

Field Trips
Groups can tour our farm and meet and hear about all the animals. The tour includes feeding animals in our petting zoo, grooming dwarfs, a scavenger hunt, and more.

Click the 'Learn More' button for details.
fieldtrip@savethehorses.org

Birthday Pony Party
Plan your child's birthday party at the Save the Horses farm in Cumming.

Click the 'Learn More' button for details.
ponyparty@savethehorses.org

---
Make a Difference!
Making a difference in the lives of our horses and for the chance to make a difference in the lives of many more to come with your tax deductible gift only takes a moment by clicking the donate button below. Thank you for the support of Save the Horses.

---
Save the Horses (Horse Rescue Relief And Retirement Fund, Inc
)
The Horse Rescue, Relief & Retirement Fund is a 501(c)(3) and all donations are tax deductible. TAX ID: 58-2479748
1768 Newt Green Road, Cumming, GA 30028 ~ 770.886.5419
www.SaveTheHorses.org
~ email:
info@savethehorses.org
---