---
GoGreen Fundraiser **** Funds Urgently Needed****

---
Our GoGreen Initiative is our mission to create a more sustainable rescue & overall grounds upkeep.

Dear Friends of SavetheHorses

Thanks to you and others who volunteer time and money at the Save the Horses.

MANY horses and other farm animals have been brought back from the brink of death and abuse. There is no doubt that your efforts work as can be witnessed every time you go to the farm and see those many animals who have regained their health and are often being adopted into caring families. It simply could not have happened and does not happen without you and the love you and Cheryl Flanagan have for all creatures!


---
Our Erosion Problem Needs Immediate Attention!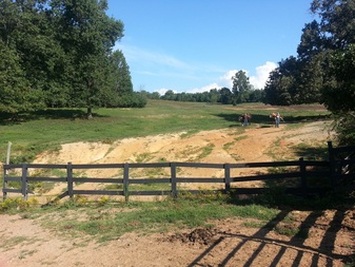 But, there is one other living entity that needs our utmost attention. It's the part of Save the Horses that supports the entire effort … the land that is the animals home. It needs immediate attention to stave off erosion that is slowly degrading the ability to use certain parts of the property by making it more and more difficult and unpleasant for volunteers to work during rainy weather.

Erosion is a big problem and like the animals, their home must be nurtured back to health. With this said, we have an excellent opportunity to do something about it NOW!

We have two volunteers who are in the erosion control business willing to donate their time, money and equipment to help start the fix for the erosion problem. It's a big effort and will involve some immediate grading and then longer term growth of new grass that will help control future erosion.
---
We Desperately Need Your Help.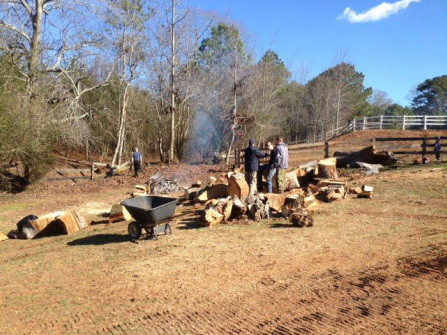 However, their substantial donation will not nearly cover all the costs associated with this opportunity. And, both Save the Horses and GoGreen will totally deplete their savings to invest in this much needed project, but still it's just not enough.

Therefore we are asking you to once again show your generosity and love for the efforts you've worked so hard for at Save the Horses and help us by:

---
1. Tax-Free Donation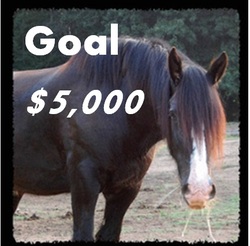 Providing whatever monetary tax free donation you can to help completely fund the effort. At this time we need to reach the goal of $5,000 to make this project happen. And we need it immediately or the project probably will not happen at all.

If you will help us, you can do this by donating via the Paypal button below or mailing or dropping off a check made out to Save the Horses (note Erosion Control Project in the For line of your check).

Time is short as the project will begin next weekend if we are able to raise the funds.

---
2. Volunteers Needed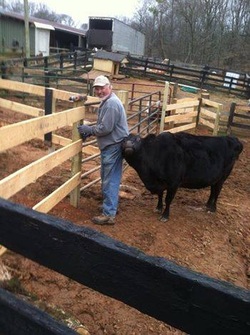 Part of the erosion control process is to change and control the flow of water from the steep pastures into desired drain off runs. This will require grading and installing erosion control matting and rocks for the water to traverse thought on its way off the property.
We need a small contingent of people who can help next weekend
March 28th & 29th
who can help position the matting and then assist in moving rocks into the drainage areas to help stem the flow and speed of the water draining off the property.
T
he work will be a bit strenuous, but if we have enough people (6 to 10) the effort should be manageable. If you can help with this important event, please click
here
.
---
Thank you so much again for your wonderful generosity and thoughtfulness. We are only as good as our volunteers. My best to you,
Cheryl & the GoGreen Team
Email: gogreen@savethehorses.org

---
About Our GoGreen Initiatives
---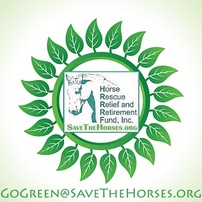 Our long term goals include:
1) Renovate the red house (feed house) to create a community & feed preparation room & obtain animal medical/surgery structure at rescue
2) Prevent further erosion of land
3) Build a sustainable composting system
4) Create a system to re-use harvested rainwater
5) Update barn to employ passive heating and cooling design
6) Harvest solar energy for electricity in the barn
---
---
Make a Difference!
Making a difference in the lives of our horses and for the chance to make a difference in the lives of many more to come with your tax deductible gift only takes a moment by clicking the donate button below. Thank you for the support of Save the Horses.

---
---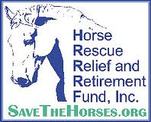 Save the Horses (Horse Rescue Relief And Retirement Fund, Inc
)
The Horse Rescue, Relief & Retirement Fund is a 501(c)(3) and all donations are tax deductible. TAX ID: 58-2479748
1768 Newt Green Road, Cumming, GA 30028 ~ 770.886.5419
www.SaveTheHorses.org
~ email:
info@savethehorses.org
---
---
OUR SPONSORS:
---