---
Help Wanted
---

We are an all volunteer run organization. We need people with special skills in order to maintain our daily operations. Click the buttons below for a detailed description and an application.

---

Lead Feed - Thursdays - AM
Lead Feed - Wednesday - PM
Regular volunteers are the lifeblood of our nonprofit operation. As an educational facility we offer a place for all volunteers to learn and gain hands-on experience in the proper care and handling of horses and other animals. Without volunteers our organization would come to a grinding halt.

Lead volunteers are integral to our success. Lead feed hours are roughly 8a-10a and 4p-6p.

---

---

​

Field Trip Coordinator

Schedule, coordinate and provide educational and engaging 2-hour tours of the rescue for children. Tour school groups and organizations and discuss the history of the farm and some of the animals that live there.

​Lead groups to meet and interact with the horses and animals in the petting zoo in a fun and educational outside class room setting.

---

Birthday Party Coordinator
Schedule, coordinate and provide engaging 2-hour party for up to 12 children. Requires available on Saturdays and Sundays as needed.

---

---

Grantwriting/researching Committee Members Wanted

Save the Horses (STH) is looking for volunteers to join our Grantwriting Committee.

The Grantwriting Committee for STH is responsible for exploring grant opportunities, examining the applicability of particular grants, gathering supporting documentation and completing grant applications.

Participants in the committee can take one particular task to be responsible for, as these are ongoing endeavors. Most of the grant tasks can be completed at home and the Grantwriting Committee communicates via email, telephone calls, and as-needed meetings.

If you have any questions, or are interested in joining the Grantwriting Committee, please contact us at

fundraising@savethehorses.org

---

Grant Writers will be responsible for:
~Developing, preparing and writing grant proposals and supporting documents such as letters of inquiry and applications.
~Assembling and submitting grant requests in a timely manner.
~Researching and identifying grant opportunities and prospects according to the rescue's needs.
~Compiling information about the rescue, the grant-making organizations and opportunities.

---

---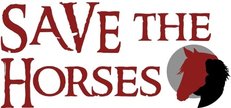 Please join Save the Horses and help us help the horses.
Our Mission
Save the Horses was created to address the urgent need for rescue services and equine public education. We are an all-volunteer organization, operating solely on the donations given generosity of compassionate and caring people.
If you have any questions, or are interested in joining the Grantwriting
Committee, please contact us at
fundraising@savethehorses.org
---
---
OUR SPONSORS:
---
Make a Difference!
Making a difference in the lives of our horses and for the chance to make a difference in the lives of many more to come with your tax deductible gift only takes a moment by clicking the donate button below. Thank you for the support of Save the Horses.

---
---
Save the Horses (Horse Rescue Relief And Retirement Fund, Inc .
)
The Horse Rescue, Relief & Retirement Fund is a 501(c)(3) and all donations are tax deductible. TAX ID: 58-2479748
1768 Newt Green Road, Cumming, GA 30028 ~ 770.886.5419
www.SaveTheHorses.org
~ email:
info@savethehorses.org
---
---