---
Natural Horsemanship Clinic @ Genesis Farm

---
Are you interested in Natural Horsemanship?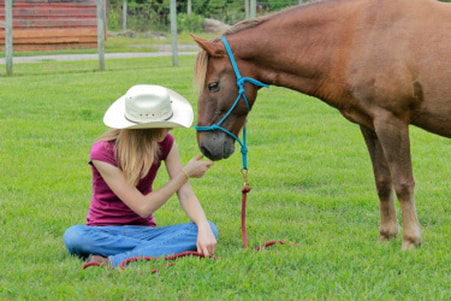 The 3-hour clinic will include:
How to catch and lead your horse
Safety around horses
Understanding how to "read" your horse's body language
Exploring horsenality and how it affects the way you work with your horse
How to build a connection with your horse
How to play some of the natural horsemanship games
We will spend about 1 1/2 hours in demonstration and simulations and 1 1/2 hours working with our horses.

This is a basic introduction to natural horsemanship and understanding horse behavior.
---
Upcoming clinic date:
Saturday September 23 (2 pm - 5 pm)
You are invited to take a three-hour hands on natural horsemanship class at Genesis Farm in Cumming, GA.
You don't need to own or bring your own horse (our rescue horses will be used for demonstration), nor do you need to know how to ride or have any equine experience. This is for anyone that wants to learn the fine art of communicating with a horse.
Hands on Participant: $30 donation per person.

Full participation - Space is limited to ten participants and five horses.
(Two people will be assigned per horse.)
Auditing Participant: $10 donation per person
.
Auditors will observe the session and will be able to ask questions.

Please make checks out to Horses Naturally Speaking or HNS
(a percentage of the proceeds goes to Save the Horses).
NOTE: This clinic is held in an open arena, so it may need to be rescheduled due to weather. Notification will be given if cancellation is required.

​Event:
Natural Horsemanship Clinic @ Genesis Farm
Location:
Genesis Farm, 4867 Heardsville Rd. Cumming, GA 30028
​(4 mins away from SavetheHorses)
Questions:
kira@horsesnaturallyspeaking.com
---
About Kira (Trainer)
---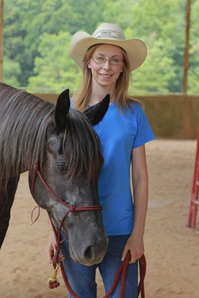 Kira grew up riding with her mom on their Appaloosa gelding named Bug. One of her fondest memories is dozing off in the front of the saddle, while her mom took her on long trail rides through the fields of Vermont.

In 2013, Kira moved to North Georgia and started volunteering at Angels on Horseback in Jasper, where she was introduced to Parelli Natural Horsemanship. By the end of 2013, Kira's life took a new direction, as she decided to work towards being certified as a Parelli Professional.

In August, she adopted a 4 year old mare named Patience from Save the Horses, and is working through the Parelli levels with her. What Kira really loves to do is help people to better understand horse behavior and to "read" their horse's body language. This enables horse lovers to not only be safer, but to make a closer connection with their horses through "love, language and leadership." (Pat Parelli)
---
---
Kira, What does Natural Horsemanship Mean?
---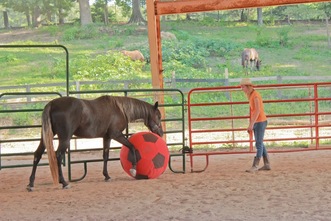 You can learn natural horsemanship. Here's what that means:

Caring - No more whips. No more harsh bits. No more frustration and confusion about your horse's behavior. Learn to work with your horse in a natural way. He'll love you for it!

Connection - Learn how to establish a lasting relationship with your horse. Have your horse running to greet you and wanting to spend time with you. Watch your horse offer to jump barrels, stand on a pedestal or push a ball around… all because he wants to connect with you.

Communication - Learn to speak your horse's language and play games that allow them to see you as a partner. Change the way he looks at you by understanding horse behavior and your horse's unique horsenality.

Work with your horse… naturally speaking! ~Kira
---
---
Make a Difference!
Making a difference in the lives of our horses and for the chance to make a difference in the lives of many more to come with your tax deductible gift only takes a moment by clicking the donate button below. Thank you for the support of Save the Horses.

---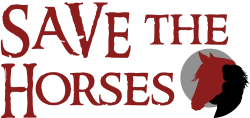 Save the Horses (Horse Rescue Relief And Retirement Fund, Inc
)
The Horse Rescue, Relief & Retirement Fund is a 501(c)(3) and all donations are tax deductible. TAX ID: 58-2479748
1768 Newt Green Road, Cumming, GA 30028 ~ 770.886.5419
www.SaveTheHorses.org
~ email:
info@savethehorses.org
---
---
---