---
Help Us Pick A Name For the New Lamb

---
Share a photo of you and your pet and you could win! Our Sponsors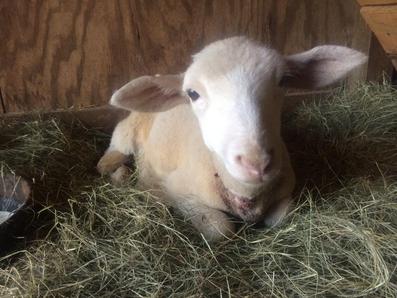 Have you heard?
There is a new resident @ STH. Its a sweet little lamb.

He was found at a church and someone called animal control. He has a lot of wounds that include a broken rear leg, a deep puncture wound near his scrotum, and 3 deep wounds on his neck.

Right now he is on antibiotics, tetanus, and pain medicines. His prognosis is iffy but we are going to take care of him the very best we can.

---
Name the new lamb

Prizes1st place Winner:
A professional photo shoot of you and your pet with Noel Rawson Photography. Also, your submitted photo will be showcased at the 15th Annual Animal Rescue Fair on June 7, 2015 at Wills Park Equestrian Center in Alpharetta, GA.
2nd Place Winner:
Gift certificate for a one hour massage or facial session with LaVida Massage Alpharetta.
3rd Place Winner:
Special gift from one of our partners.

Some dedicated volunteers have been taking care of the new lamb and have come you with four names for him. Please help us choose a neme for him.

Select a name for



---
Upload Pet/Owner Photo Today - Voting Starts on May 18

---
Rules
One entry per household/email address
Each image must show one animal and one human.
Do not digitally alter your photos to make your pet look more alike.
For celebrity photos, please show your pet's picture next to the celebrity in one image.
Costumes are encouraged, but not required.
Add a comment on why you think you resemble.

The winning images will be posted on the Animal Rescue Fair website and Facebook page and may appear in media and other promotional material.
The winners will be announced on Monday June 1, 2015 on our websites, www.animalrescuefair.org and www.savethehorses.org. Winners will also be contacted by email.

Read full contest rules at the button below.

---
About the 15th Annual Animal Rescue Fair (ARF)

~June 7, 2015 * 12p-5pm ~
Wills Park Equestrian Center, Alpharetta, GA (under a covered arena)
---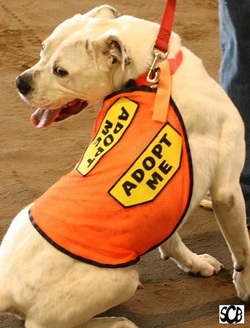 ARF is a Mega Pet Adoption where over 50 rescue organizations and humane societies bring out their adoptable pets (dogs, cats, horses, goats, etc.) to meet over 3,000 attendees that are searching for that special friend.
The event is free to attendees (free parking). We know you will be engaged by our rescues, vendors, food, shopping, and many other fun activities such as face painting and watching dog agility, horse riding, adopted dog parade, and other events---as well as meeting all the animals including dogs, cats, rabbits, goats, horses, etc. (We have even had llama's in the past!). This is a perfect family event for moms, dads and the kids--whatever age.
All proceeds benefit
SavetheHorses
(
www.savethehorses.org
) and
Canine Adoption Network
(
www.canineadoptionnetwork.org
),
both 501c3 organizations that work tirelessly to protect animals from abuse, starvation and neglect
.
In addition, proceeds will be used to educate the public about unwanted and homeless pets.

Admission is Free, but a donation of a bag of pet food (dog, cat, horse) for Daffy's Pet Soup Kitchen and Fido's Soup Kitchen who provide pet food and supplies to those in need during these difficult economic times. Our goal is to help families keep their pets rather than give them away or take them to animal control because of lack of food. We believe the best place for the pet is with its family and the best thing for the family is to keep their faithful companion.
---
---
Make a Difference!
Making a difference in the lives of our horses and for the chance to make a difference in the lives of many more to come with your tax deductible gift only takes a moment by clicking the donate button below. Thank you for the support of Save the Horses.

---
---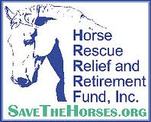 Save the Horses (Horse Rescue Relief And Retirement Fund, Inc
)
The Horse Rescue, Relief & Retirement Fund is a 501(c)(3) and all donations are tax deductible. TAX ID: 58-2479748
1768 Newt Green Road, Cumming, GA 30028 ~ 770.886.5419
www.SaveTheHorses.org
~ email:
info@savethehorses.org
---
---