---
1st Annual Polo Gala Benefiting
Save the Horses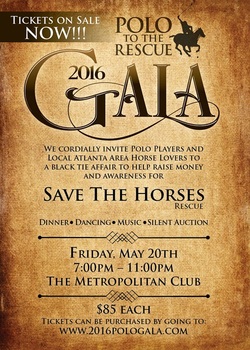 Thank you to all that supported our 1st annual Polo Gala. It was a success! Our two large trips to Africa and Tuscany were won by the highest bidders and other attendees walked away with prizes such as a hand signed guitar owned by Taylor Swift, a week stay at a cabin in Colorado and some mallets and balls used by some celebrity polo players.

An evening of dining, music and dancing yielded a great fundraiser for Save the Horses.

A Grand thank you to the polo and horse community, our sponsors, and all the other attendees and volunteers that made this evening a success.

All proceeds from this fundraiser benefit SavetheHorses.

---
---
1st Annual Polo Gala in Pictures

Friday May 20, 2016

---

---
Make a Difference!
Making a difference in the lives of our horses and for the chance to make a difference in the lives of many more to come with your tax deductible gift only takes a moment by clicking the donate button below. Thank you for the support of Save the Horses.

---
---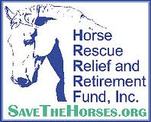 Save the Horses (Horse Rescue Relief And Retirement Fund, Inc
)
The Horse Rescue, Relief & Retirement Fund is a 501(c)(3) and all donations are tax deductible to the extent allowed by law. TAX ID: 58-2479748
1768 Newt Green Road, Cumming, GA 30028 ~ 770.886.5419
www.SaveTheHorses.org
~ email:
info@savethehorses.org
---
---