---
Sponsor A Horse @ Save the Horses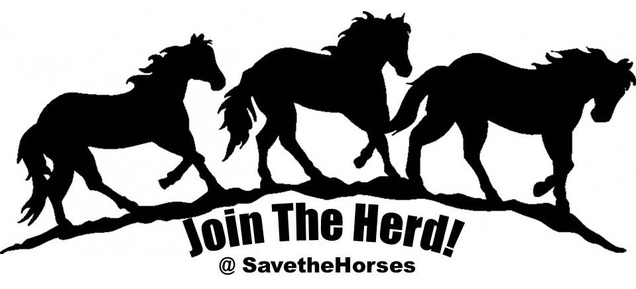 ---
Sponsor a Horse and Join the Herd!
Sponsoring a horse is a unique opportunity to make a difference by directly helping one of our horses. Your generous donation will help provide for board, medical treatment, rehabilitation, training and other costs that are directly associated with the care of your sponsored horse.

---
Why Sponsor?

---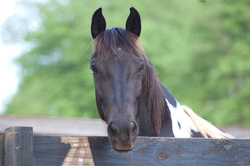 By becoming a sponsor, you can direct your donation dollars towards the care and feeding of a specific companion horse of your choosing.

Sponsorships make great gifts to celebrate birthdays, holidays, and other special occasions.

Not only is this a great gift idea, but a wonderful program for school kids, church groups, and business organizations! Pick your special horse and become a part of this rewarding experience!

---
---
Sponsorship Program

---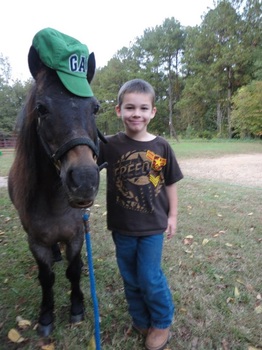 Our sponsorship program is for people who want to become more involved in a horse's life and help us continue our rescue efforts.
The majority of the rescued horses are in need of special care, from extra feed and supplements to extra veterinary care and special farrier services. Maintaining and caring for these horses is a very time consuming and expensive endeavor. Most spend months at the farm so we can be sure their physical health condition is managed and, in the case of mental and training problems (sometimes stemming from being in abusive or uneducated hands) many can be rehabilitated and live a normal and happy life.
Each day we come across new cases and would love to rescue more horses in need, but we need your support! We take sponsors seriously, so we ask that once you decide to become a sponsor, you take your commitment seriously.
Please do not take on more of a commitment than you can afford. It costs the rescue approximately $450 per month to care for a horse that has a stall at the farm and $250 per month for a horse that stays in a pasture. We are happy to accept any amount from our sponsors, but we do ask that you commit to a regular monthly donation.
All "Save the Horses" monthly supporters are welcome to come to the farm and visit their horse, but please contact us for an appointment. Additionally, we do require that sponsors attend
Volunteer Orientation
before their first visit. Volunteer Orientation is held on the 2nd Saturday of the month at 9:00 a.m.
---
---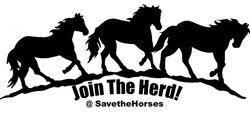 Our Current Sponsors Who
Have Joined the Herd!
---
---
BIG Horsey-Kisses to our caring sponsors!
HORSE
Austin
Beau
Big Humphrey
Carlos & Santana
Chance
Sadie
Santana
Snickers
Spirit
Starry Night
Starry Night
Starry Night
Tebow
Trudy


GENEROUS SPONSOR
Sarah Segal
Charles & Karen Maynard
Cindy White
Thomas Adams
Steven & Amy Riley
Michael & Tracie Merson
Doris & James Brinks
Sarah & Karla Stockhausen
Allison & Daniel Hopkins
Bonnie Currier
S.N. Swartz
Bonnie Currier
Lidija Jankovic
Stephen Scheerer

---
How Do I Enroll?

---
Our Sponsor a Horse program is an automatic monthly donation program. It only takes a moment to sign up and your debit or credit card will be automatically billed each month. You can cancel at any time. To get started, contact Steph Emhoff who will walk you through the process and arrange a meeting at the rescue to meet horses.
---
Photo Gallery
---
---
Make a Difference!
Making a difference in the lives of our horses and for the chance to make a difference in the lives of many more to come with your tax deductible gift only takes a moment by clicking the donate button below. Thank you for the support of Save the Horses.

---
---
Save the Horses (Horse Rescue Relief And Retirement Fund, Inc
)
The Horse Rescue, Relief & Retirement Fund is a 501(c)(3) and all donations are tax deductible. TAX ID: 58-2479748
1768 Newt Green Road, Cumming, GA 30028 ~ 770.886.5419
www.SaveTheHorses.org
~ email:
info@savethehorses.org
---
---
OUR SPONSORS:
---