---
We Need Volunteers Year Round!

---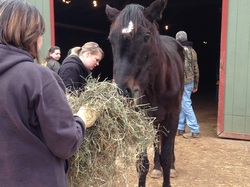 Volunteers offer invaluable support at SavetheHorses. They care for the horses and petting zoo animals, serve a vital role in horse rehabilitation and in the education of volunteers and visitors.

Additionally, volunteers help with fundraising and outreach activities. And they do this tirelessly everyday, 365 days a year!



---
---
We Love our Volunteers!
Without our volunteers to help with our over 90 rescued animals, we could not exist.
---
Why Volunteer @ Save the Horses?

---
To help horses in need.
To make a difference.
To meet others who share similar interests.

To expand your knowledge of horses and horse care.
To be a leader working to prevent neglect and abuse of horses within your community.
Because you love animals.
Because you have knowledge and talents to share.
Because you want to teach your children the value of giving.
To enhance your skills and build your resume.
To earn community service hours needed.
To enjoy the companionship of others.
Because you have free time.
---
Log into our Online Volunteer Calendar...
After you have attended our free
New Volunteer Orientation
where we acquaint you with our farm, our animals, and procedures, you can log in to tell us when you can come out to help.
Thank you so much for supporting the horses!
---
Click the button below to sign up, log in and/or view the Online Volunteer Calendar.

---
Make a Difference!
Making a difference in the lives of our horses and for the chance to make a difference in the lives of many more to come with your tax deductible gift only takes a moment by clicking the donate button below. Thank you for the support of Save the Horses.

---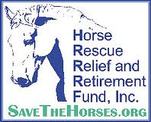 Save the Horses (Horse Rescue Relief And Retirement Fund, Inc
)
The Horse Rescue, Relief & Retirement Fund is a 501(c)(3) and all donations are tax deductible. TAX ID: 58-2479748
1768 Newt Green Road, Cumming, GA 30028 ~ 770.886.5419
www.SaveTheHorses.org
~ email:
info@savethehorses.org
---
---
---