---
Barn Buddy Program @Save the Horses

---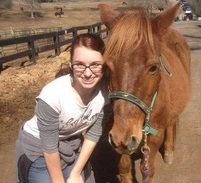 The Barn Buddy program is looking for volunteers to help facilitate healing relationships between adopted/foster children and rescued horses. If you are compassionate, patient and would like to give back to your community, you may be the perfect fit for our program.






---
---
Open House - Jan 17th 2015
"We had a great turn-out for our Open House. What fun to have so many families and children come spend the afternoon with us and our horses! The favorite attraction was a round pen with our "Knee High Gang" - 4 of our dwarf minis who loved all the attention they received. What better introduction to the world of horses than for a little child to spend time loving on one of our warm, fuzzy little minis! The volunteers of the Barn Buddy Program look forward to seeing our new friends again, as part of matching up some really special kids with some really special horses, ponies, and minis!" ~
Vickie
---
About the Program
---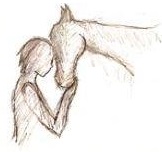 The Barn Buddy Program is a unique program created by
Cheryl Flanagan
, Director of Save the Horses rescue farm. This program has been a vision of Cheryl's for a long time. It has been her desire to partner foster/adopted children with attachment and trust issues with horses who have been neglected and abused. Volunteers from Save the Horses will facilitate the partnership between child and animal and foster the relationship between all three. It is the goal of the Barn Buddy program to see children and animals learn to love and trust well because of their time together. Research shows that children with attachment issues can successfully attach to animals and eventually transfer that trust to the people in their lives.
Visit us on Facebook for more details.
---
---
Barn Buddy Mission

---
The Barn Buddy program's mission is to facilitate special connections between rescued horses and children that have been adopted or are currently in foster care in a physically and emotionally safe environment. The Barn Buddy program is located at Save the Horses where horses are being rescued, nursed back to health, worked with and eventually adopted out to loving homes. This environment allows for children to develop a bond with an animal they can relate to while making meaning of their own foster/adoption story. It is our vision that The Barn Buddy program will spread awareness of the powerful impact a connection with a horse can have for a foster/adopted child. Our hope is to build several similar programs that will help a larger more diverse demographic. The Barn Buddy program is run solely by volunteers and welcomes anyone who would like to make a difference in a foster or adopted child's life while working among healing horses.
---
Get Involved, Change the World!

---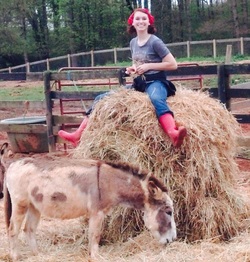 A barn is a sanctuary is an unsettled world of a foster child. They need a safe place where they feel unconditional love. Stuffed animals may give some comfort but a real animal, especially the size of a horse brings out lasting joy to a child. The Barn Buddy program's aim is to help adopted and foster children who struggle with attachment. We always appreciate the help of trained volunteers to keep the sessions safe and effective and we are grateful for the financial support to directly benefit these participants in the form of scholarships.

The generous support of our community, our volunteers and our supporters, make our Barn Buddy Program possible.
---
---
---
Barn Buddy Photo Gallery
---
---
The Barn Buddy Program

---
---
Make a Difference!
Making a difference in the lives of our horses and for the chance to make a difference in the lives of many more to come with your tax deductible gift only takes a moment by clicking the donate button below. Thank you for the support of Save the Horses.

---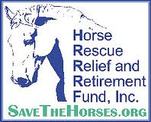 Save the Horses (Horse Rescue Relief And Retirement Fund, Inc
)
The Horse Rescue, Relief & Retirement Fund is a 501(c)(3) and all donations are tax deductible. TAX ID: 58-2479748
1768 Newt Green Road, Cumming, GA 30028 ~ 770.886.5419
www.SaveTheHorses.org
~ email:
info@savethehorses.org
---
---
---