---
Raise Money & Skydive for FREE!

---
*Skydive Monroe instructors and jump masters are certified by the United States Parachute Association (USPA).
Jumpsite:Skydive Monroe
535 Towler St
Monroe, GA 30655
Directions
---
| | |
| --- | --- |
| Start Fundraising for Your Jump Today!! | Ask family, friends and colleagues to sponsor you with a donation towards your jump and if you raise a minimum of $600, you can Skydive for FREE!!! |
---
Proceeds Benefit Save the Horses

---
A Full Day of Jump for the Horses Festivities
Saturday May 20, 2017 from 10AM to 5PM
Fun for the whole family!

Join us to Support the Jumpers
Join us on May 20, 2017 between 10AM to 5PM. We will have a full day of fun festivities including music, food, drink, some animals and games where your family and friends can come and support your jump.

Date: Saturday May 20 2017
Time: 10AM to 5PM
Location: Skydive Monroe, 535 Towler Street, Monroe, GA

---
Register Today

---
Thank you very much for your support of the Rescue!

---
How to Raise Money
---
Share your personal Fundraising page by email or on social media (Facebook, Twitter, etc.)
Tell colleagues at work
Word of mouth - tell friends and family members
Prepare a video message - upload to YouTube

Get friends to also jump and do a joint sponsorship drive

---
Read the Motivation of Past Jumpers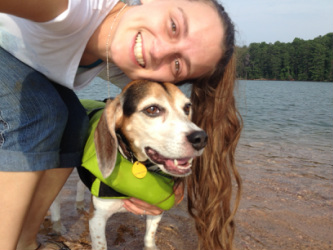 Lauren C.
Horses have always held my heart. They have a special majestic and radiance about them. Giving is receiving! Helping unwanted/abandoned/abused animals is important to me! Save the Horses rescues and rehabilitates these animals and gives them compassionate and loving homes.

I'd like to skydive to prove fear wrong and to have an amazing once-in-a-lifetime experience!

Dream as if you'll live forever. Live as if you'll die today. James Dean

---
---

Kirsten B.
Kirsten here and I am so glad there are organizations like these for the larger animals that need human help. If I could take care of all the abandoned and neglected animals other people discard, I would. I have 5 dogs, mixed breeds and a purebred black German Shepherd that all needed a much loved home and lots of room to run.

Save the Horses does the best it can to rescue and rehab horses, and when I realized it is made up of all volunteers, I signed up for the Orientation (just recently!). Seeing all the horses and the people who love them and care they give them, I knew that I had to offer my own time and love to help these beautiful creatures.

The people spend so much of their own time without any other reward other than the satisfaction of helping another living creature live a better life than the day before. I want to be a part of that.

If I have the ability to help one horse just feel loved, I will do just that.

---
---
---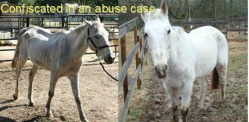 Horse Rescue Relief And Retirement Fund, Inc.
Save the Horses was created to address the urgent need for rescue services and equine public education. We receive no government funding. We are an all-volunteer organization, operating solely on the donations given generosity of compassionate and caring people.


The Horse Rescue, Relief & Retirement Fund is a 501(c)(3) and all donations are tax deductible.
TAX ID: 58-2479748

---
---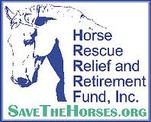 Save the Horses (Horse Rescue Relief And Retirement Fund, Inc
)
The Horse Rescue, Relief & Retirement Fund is a 501(c)(3) and all donations are tax deductible. TAX ID: 58-2479748
1768 Newt Green Road, Cumming, GA 30028 ~ 770.886.5419
www.SaveTheHorses.org
~ email:
info@savethehorses.org
---
---
---