We Love Horses!
2016 Summer Day Camp @ SavetheHorses
---
Come join us for an unforgettable summer of fun at SavetheHorses!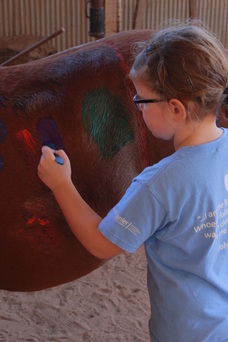 Camp will include:
Natural horsemanship lessons

Horsey crafts and games
Learning to care for the horse

Farm activities
Pony rides
---
---
Fun o Educational o Interactive o The experience of a lifetime!
---
---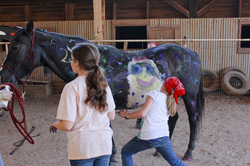 Snacks & water are provided,
but campers are to bring a
sack lunch each day and
wear closed-toe shoes.


---
---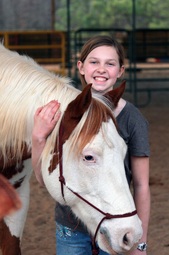 Limited Spaces - Register For Camp Today!
Once you have registered, Kira will be in touch to answer any questions that you may have and she will provide information on payment.

Proceeds benefit SavetheHorses (The Horse Rescue, Relief, & Retirement Fund), a 501(c)(3) and all donations are tax deductible. TAX ID: 58-2479748.
---
---
Save the Horses (Horse Rescue Relief And Retirement Fund, Inc
)
The Horse Rescue, Relief & Retirement Fund is a 501(c)(3) and all donations are tax deductible. TAX ID: 58-2479748
1768 Newt Green Road, Cumming, GA 30028 ~ 770.886.5419
www.SaveTheHorses.org
~ email:
info@savethehorses.org
---
---
---